Details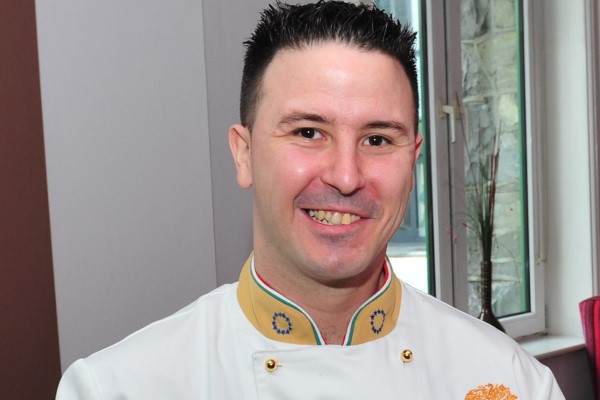 12 noon Sunday 23rd June @ Producers Market
In his Twelve years at The Twelve, Martin O'Donnell has made The Pins one of Galway's top casual eateries; winning 'The Best Gastro-Pub in Ireland' and numerous other accolades. The Pins was recently acclaimed with its first culinary Star Rosette from The Automobile Association's Food Academy.
Not one to stand still, Martin cooks nightly in West Restaurant. West has gone on to become a finalist in the 'Best Hotel Restaurant in Ireland' and has won a Gold Medal Finalist award for 'Best Bistro in Ireland.' It has also been awarded two culinary rosettes for creative excellence and is heavily tipped at Michelin star level.
You do not usually get to see him unless you catch him on Virgin Media 3 or at one of his public showcases. But now you will actually get to see him cook live on stage .
The Twelve, Bearna Village, Galway, H91 Y3KA
Details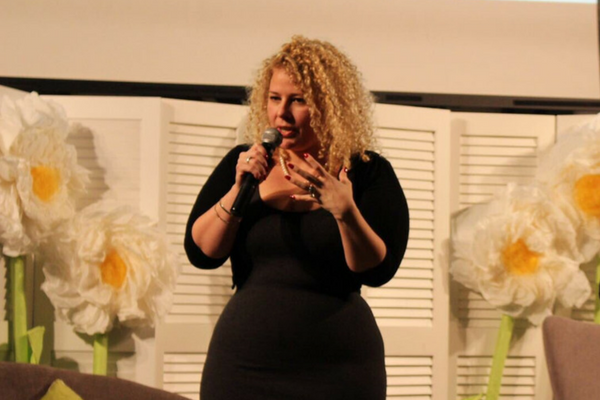 3pm Saturday 22nd June @ Producers Market
Jeeny Maltese is a Latin-American born TV chef and food writer. Regularly Featuring as a celebrity chef on RTE One, on the "Today Show with Maura & Daithi" and Virgin Media One on "The Six O'Clock Show". A keynote speaker and guest chef in top festivals and events nationwide. Very passionate about good eating and good food, making it accessible and approachable for everyone, through her cooking methods and philosophy. Enamoured with Ireland's stunning land, top quality Irish food produce and its passionate people.
TV chef, food writer and co-founder of My Nutrition Ireland, Jeeny Maltese is one busy lady. With live cookery demos, talks and events on her resume. Featuring on top sold out events, like BEO Events nationwide, sharing the stage with Aoibhin Garrihy, Doireann Garrihy, Sile Seoige and many more.
You can most recently find Jeeny as the food editor of TheTaste.ie. A food writer, reviewing the top and Michelin starred restaurants in the country. She is passionate about all aspects of food and her very own recipes make cooking accessible and approachable for everyone.
She's also incredibly supportive of Irish food producers, highlighting and putting a spotlight on them as the real core of Irish food, the very best producers that the Island has to offer, even some that may not have even been on the radar yet.
Details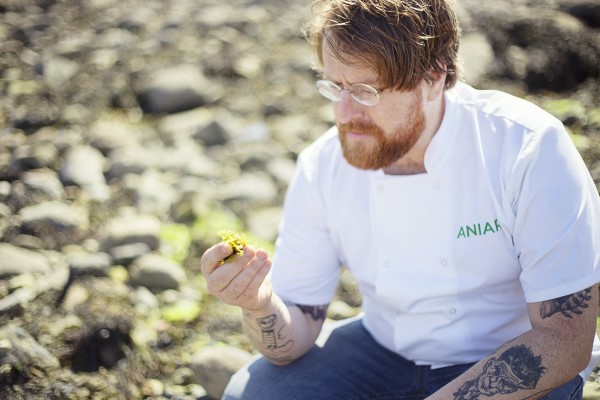 12 noon Saturday 22nd June @ Producers Market
For Bia Lover, JP will prepare an Oyster dish with oyster mayonnaise & sea vegetables.
JP McMahon is a chef, restaurateur and author. He is culinary director of the EatGalway Restaurant Group, which comprises of Michelin-starred Aniar Restaurant, award-winning Spanish restaurant Cava Bodega, and Tartare Café & Wine Bar (Bib Gourmand). He also runs the Aniar Boutique Cookery School. JP is committed to the educational and ethical aspects of food, to buying and supporting the best of local and free-range produce, and engaging directly with farmers and producers.
JP is the founder and plays host to one of the biggest and most talked about international food events in Europe, Food on the Edge. The highly successful inaugural event took place in Galway in October 2015 followed by equally acclaimed 2016, 2017, 2018; plans for FOTE2019 are underway. The event features the best international chefs from across the globe.
Director, founding and current chair of the Galway Food Festival, JP is an ambassador for Irish food. He is also an ambassador for Spanish food in Ireland in particular promoting the wines of Rías Baixas (Galicia) and Jerez. JP is currently a commissioner for Euro-Toques Ireland.
MEDIA: Published author and writer of 'Tapas, A Taste of Spain in Ireland' with Irish Food Cookbook (Phaidon 2020) currently in production. He is a food writer and has a weekly column in the Irish Times on Saturday. He is a regular contributor to Radio One and Newstalk radio and has a monthly slot on RTE TV; he was twice the winning mentor for the RTE Series Taste of Success.
Be a Market Lover

Browse through our stalls with a diverse range of food products from all four Provinces of Ireland.
Be a Taster

Sample the best craft food and drink that Ireland has to offer.
Be a Student

Learn about food from some of the best chefs, nutritionists and producers in our demonstration marquee.
Be Amused

With live music, arts trails, face-painting, balloon artists, stilt-walkers and more, there will be something to entertain young and old.
Be Adventurous

Eat with us and drink with us this Mid-Summers weekend in Athenry – just for the craic!
Be a Tourist

Visit our Festival in the historic market town of Athenry est. 1235.