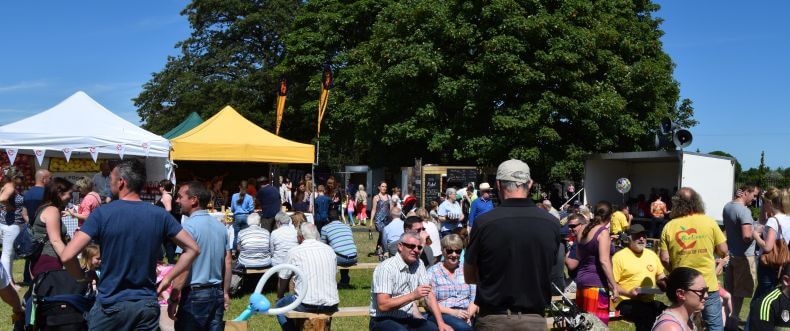 Welcome to

Festival of Food
June 22nd & 23rd 2019
Our Mission
'Bringing passionate people together to celebrate Irish food.'
Bia Lover Food Festival returns for the 6th year to celebrate produce, place and people through food and drink on the 22nd and 23rd of June. The festival will showcase Ireland's fabulously diverse range of food, irrespective of whether you're a stick-to-what-you-know type or a culinary adventurist.
Established by a group of local volunteers and businesses in 2014, the Bia Lover Food Festival has since grown into a spectacular community celebration and has brought the town of Athenry to life through the West's evolving food culture.
Last year saw over 50 businesses from all over Ireland taking part and over 10,000 people attending the Producer Market and other events.
Liam Heneghan, originator and Chair of the Bia Lover Food Festival said: "Food and travel go hand-in-hand. The best way to truly understand a new place is to experience its cuisine, and how better to do that than to attend a food festival with a wide range of artisan producers, local brews and some of the best food trucks from the region."
The Bia Lover Food Festival welcomes back for the third year the wine producers from the Anjou region of the Loire Valley in France. Along with their range of old-world wines, they bring with them their customs and pageantry. Also, the Athenry Heritage Centre will add an interesting historical perspective to Bia Lover Food Festival as part of their 20th anniversary celebrations.
Based in the Heritage Town of Athenry and held in the parkland in front of Athenry Castle, this annual summer event is a must for your calendar. Athenry is easy to get to, located just off the M6 Dublin/Galway motorway at exit 17, it also has a fantastic bus and rail service and everything in the town is within walking distance. It couldn't be easier to visit us this Midsummers weekend.
No food lover should miss Bia Lover 2019!
A great Galway welcome awaits.